Drogheda Brass Band released the third of its entries to the Kapitol Cory Online Championships 2021 ahead of the results announcement on Sunday 28 March 2021.
Paul Lovatt-Cooper's Through The Flames is a fantastic concert finisher and the band had to work extra hard on the piece remotely before musical director John Carpenter could piece all the edits together.
As one of the most sought after composing talents of his generation, Paul Lovat-Cooper's musical works have been performed to sell-out audiences at London's Royal Albert Hall, New York's Carnegie Hall and Sydney Opera House.
The band have been big fans of his music since performing Dark Side of the Moon some years back.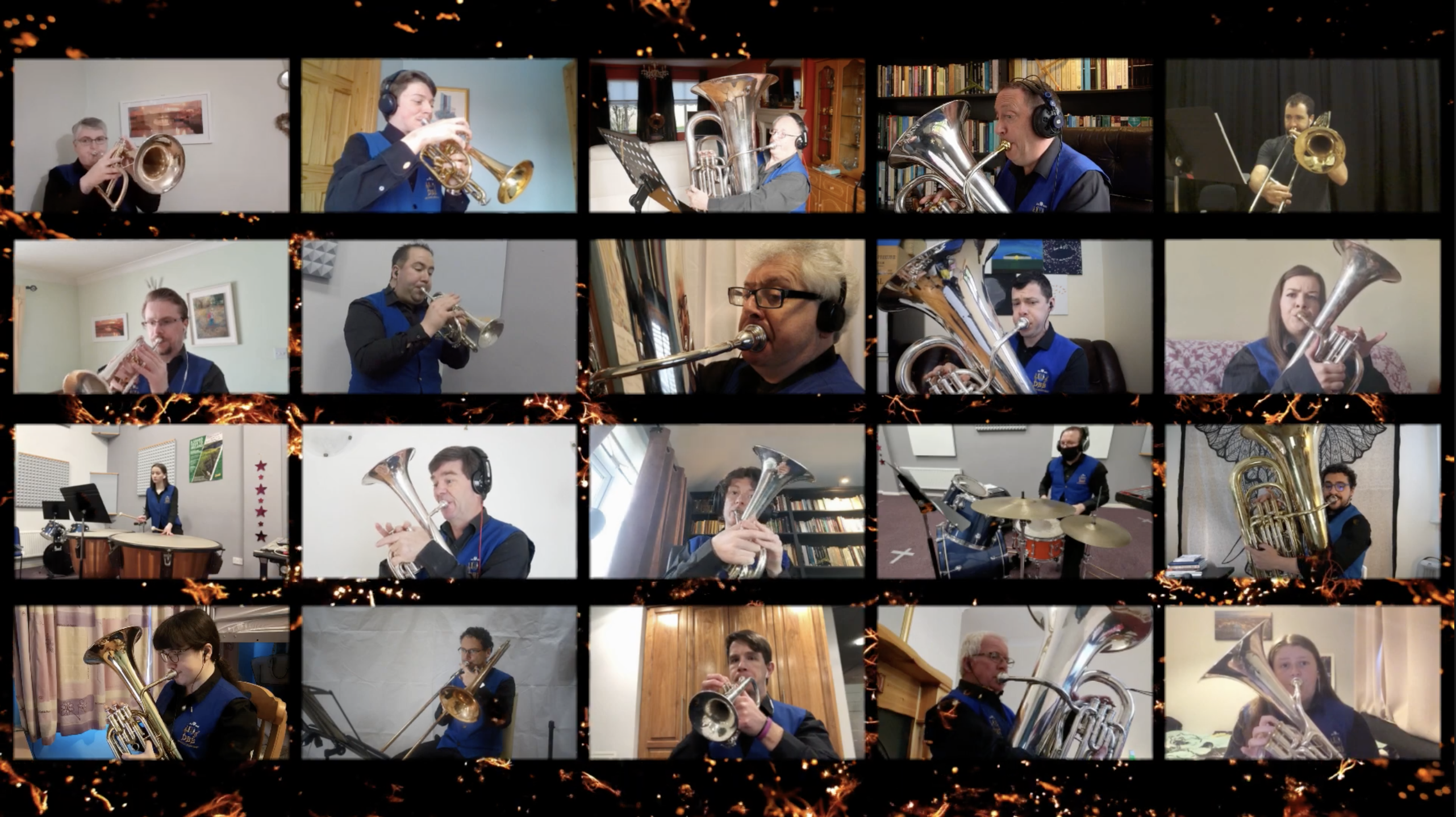 Watch the video on the band's YouTube channel above and follow the band on Facebook and stay up to date with all our activities.